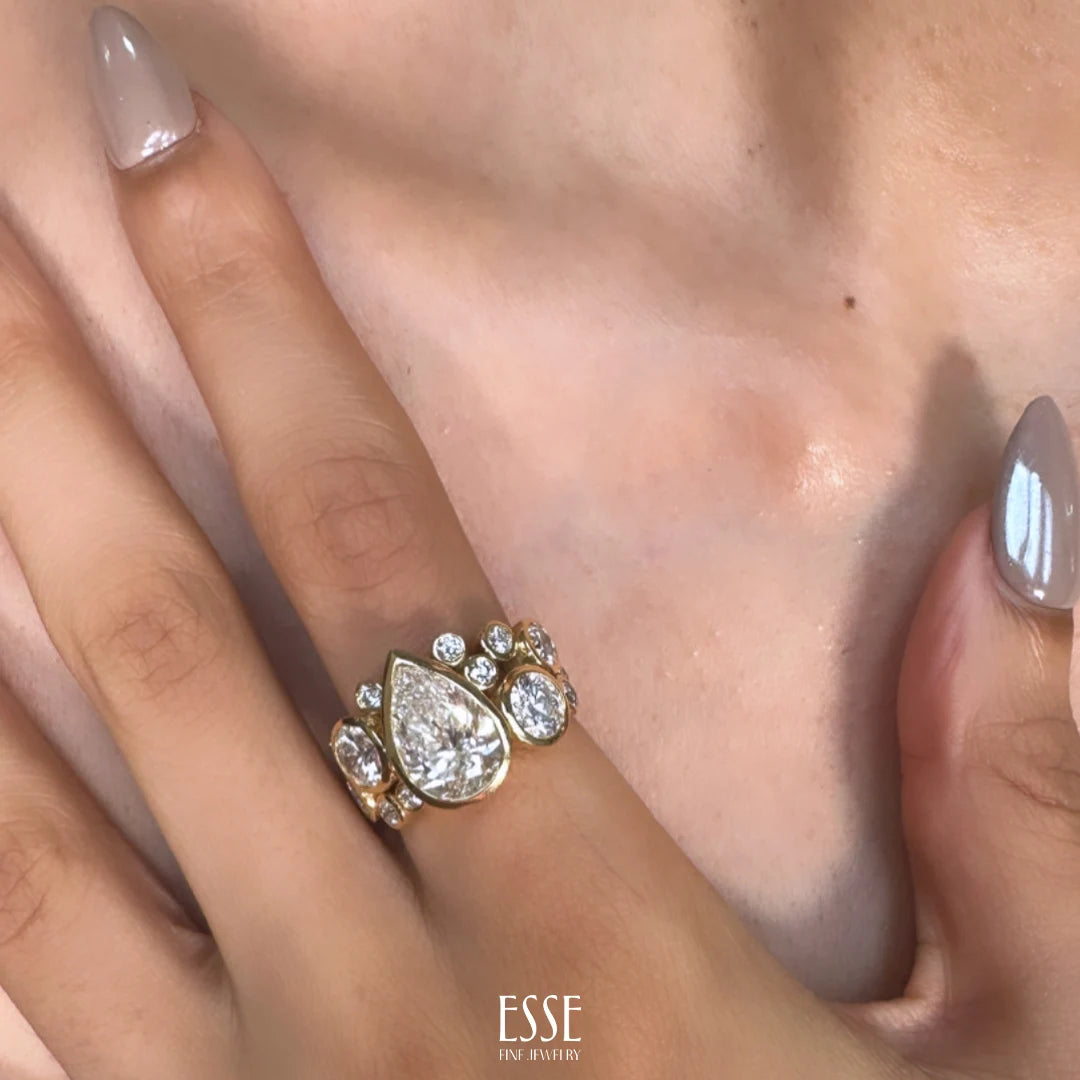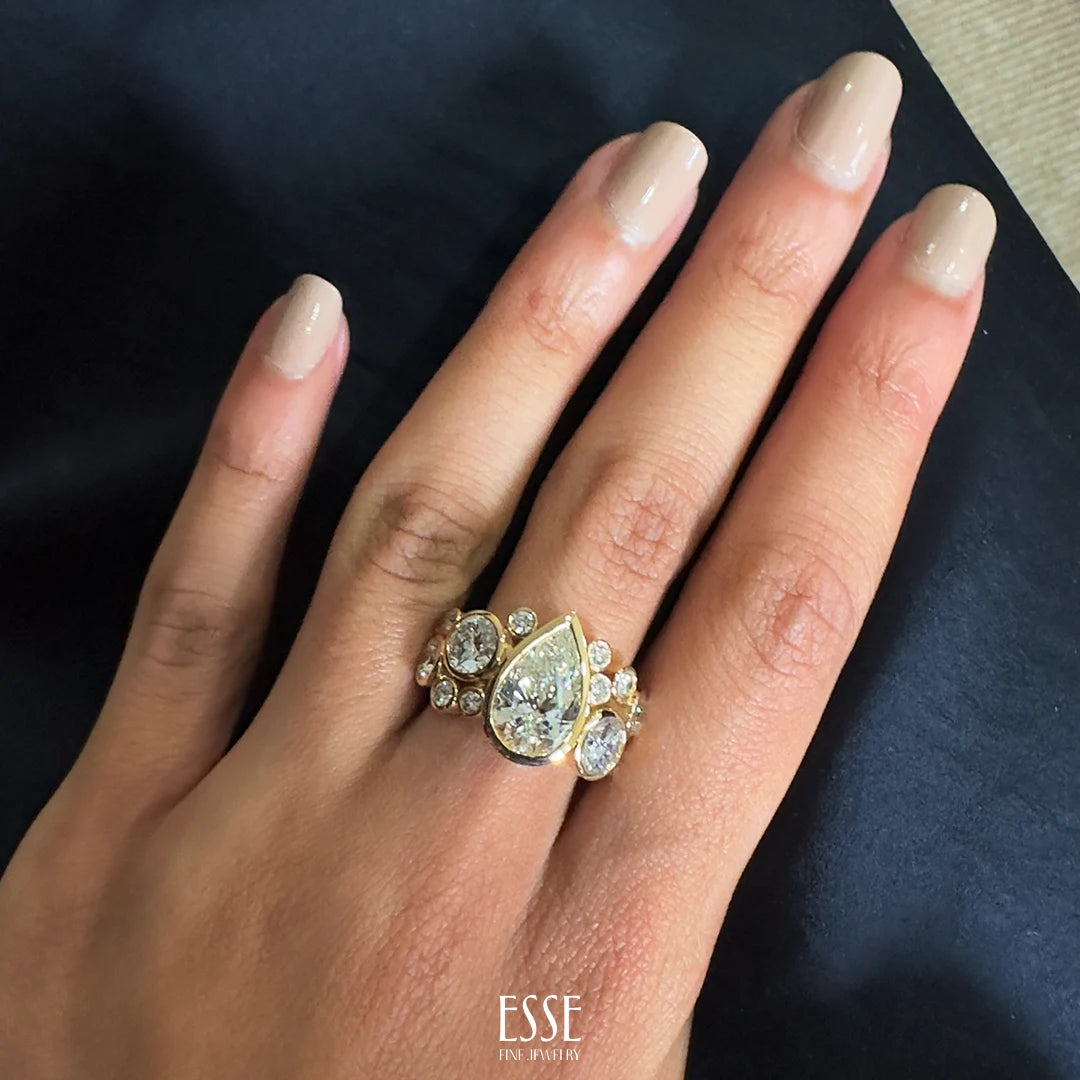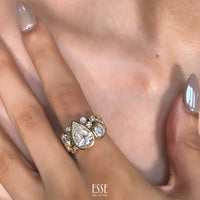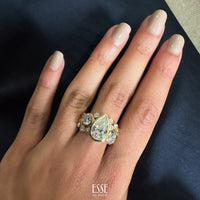 Introducing the "Custom Gia" Ring by ESSE Fine – a personalized masterpiece of elegance and brilliance. This exquisite ring allows you to choose a large pear or any other shape diamond for the center stone. Crafted with meticulous attention to detail, it features multiple round diamonds securely nestled in a bezel setting. Made with solid 18k gold and ethically sourced, lab-grown diamonds, the Custom Gia Ring is the perfect blend of luxury and conscious craftsmanship. Elevate your style and make a statement that reflects your unique taste and values. (Pictured are Gia rings with Pears of 2.50 & 2.53TCW). 
- ~4.80 carats
- 16 Diamonds of DEF Color & VVS-VS1 Clarity
- Set in solid 18k Gold
- Can be customized using different sizes or shapes, contact hello@essefine.com for inquiries
All of our pieces are made to order and will be shipped in 2-3 weeks via secure tracked post. Products specified as "ready to ship" are in-stock.
All purchases are final. We do not accept any refunds or exchanges.
ESSE Fine Jewelry
ESSE was created by and for people who enjoy luxurious and impactful lab grown diamond jewelry. As a pioneer of change and innovation, ESSE combines a love for design and quality with ethical sustainability. 
Shop ALL PIECES